2021 recap + 2022 resolutions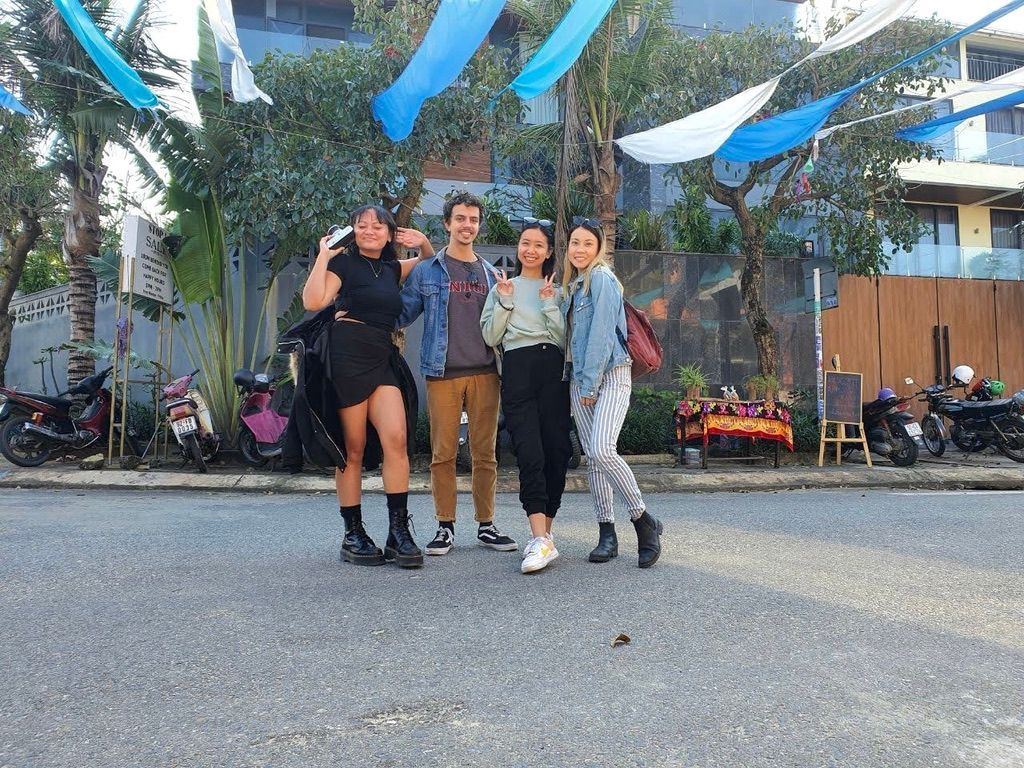 life in vietnam
i spent the first half of 2021 in vietnam. i was lucky enough to have a solid group of friends there. i learned to drive a scooter, and felt a major sense of accomplishment learning a new skill that doesn't involve sitting in front of a screen (!!)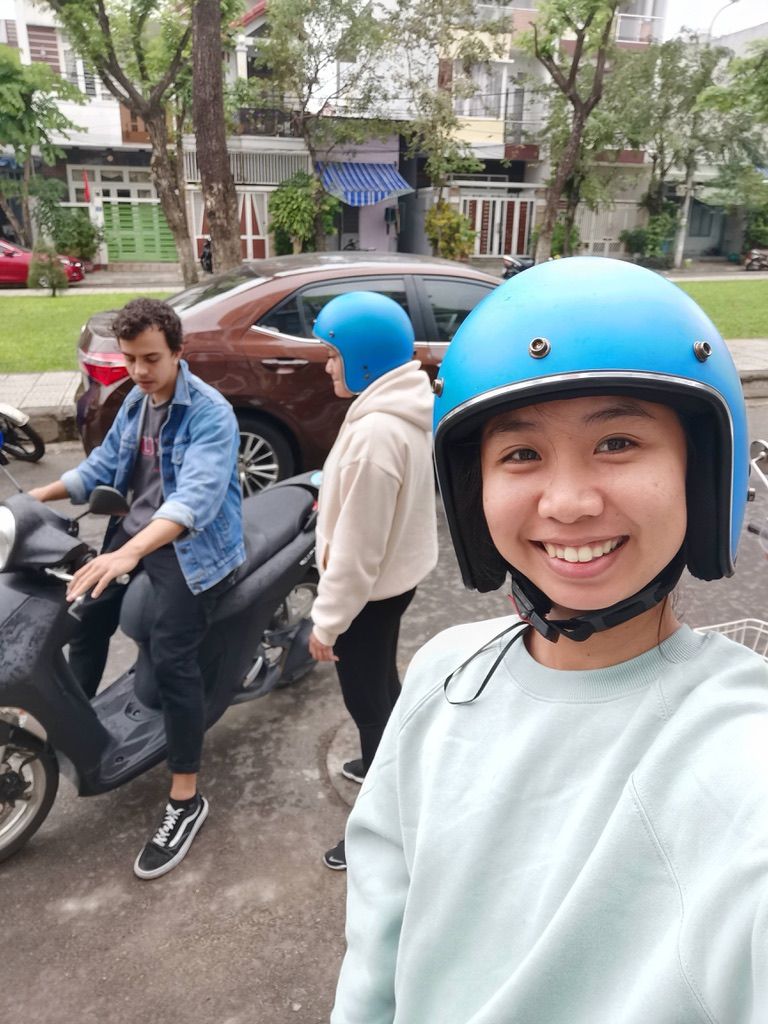 lots of wine-and-cheese moments, tiktok dances, complaints about the cold, cocktails, driving to the "city side" of DN to satisfy some sweet cravings like creme brulee and gelato and tarts, gym sessions, sushi nights, bike (almost) accidents, and speedy drives to hoi an and back where i always thought, "my friends are fucking crazy, i hope we don't die." (we didn't)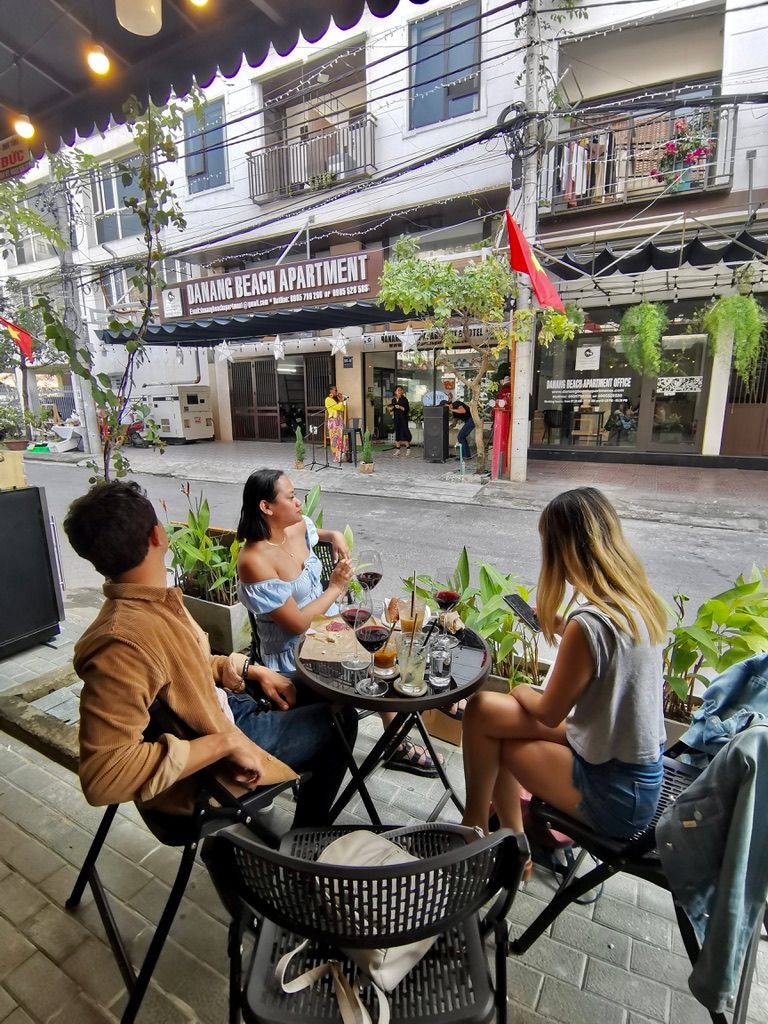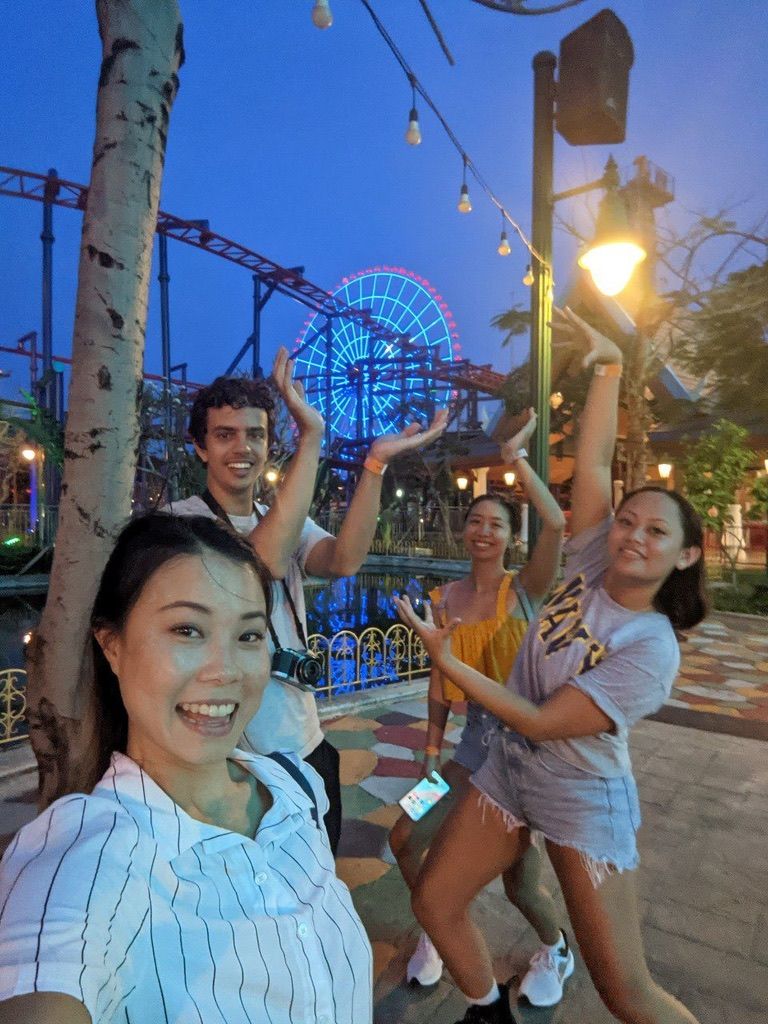 i have to leave vietnam?! sudden life change from vietnam -> thailand
due to visa issues, i left vietnam and escaped to thailand, not knowing what was in store for me. it was a stressful time to travel (peak of delta in both countries) but i managed to escaped the worst of covid restrictions in vietnam, into the worst of thailand - when they cancelled all domestic flights just a few days before i finished my 14-day quarantine. fun!
period of grief of what once life was
uprooting my life in vietnam + not having more options to travel because of timezone restrictions of my job + passport limitations + covid restrictions. cue tears.
oh and i crashed my bike.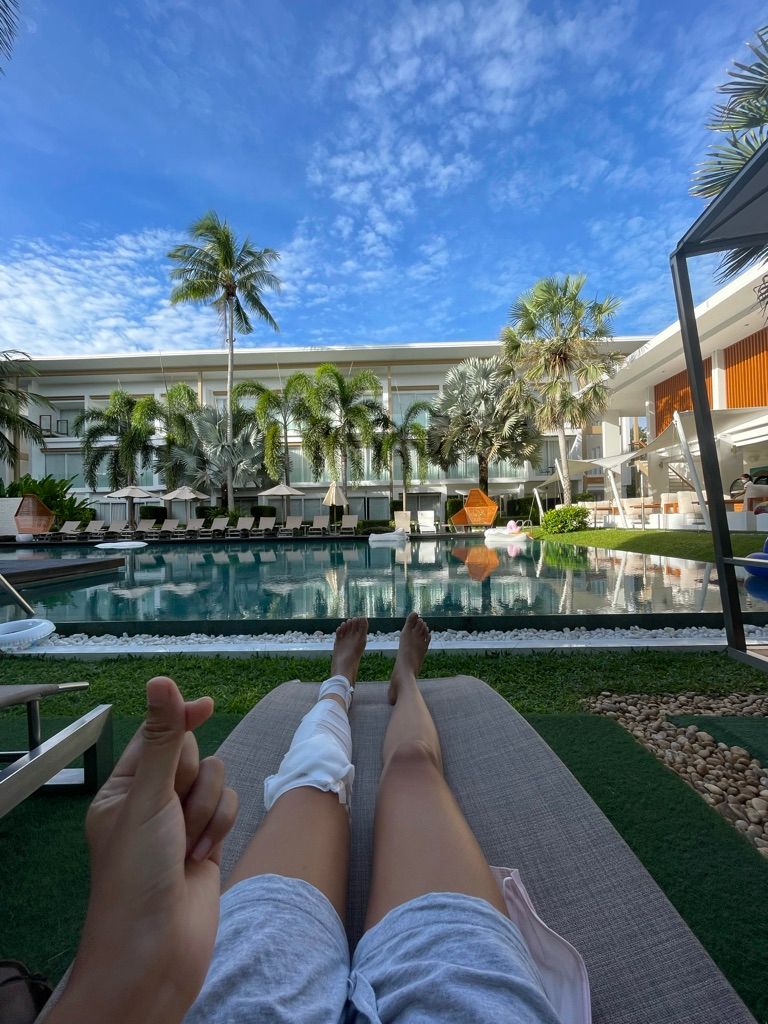 challenge to myself
with the peak of delta and me being unvaccinated, i figured it was the time to self-isolate and focus on my career, so i set a challenge for myself: have more freedom and location independence by switching to an async job with minimal meetings.
job hunt the non-traditional way
instead of applying to job boards and spending weekends doing unpaid tech exams and 4-step interview processes, i decided to try something new. i was already good enough for tons of jobs out there, but it was hard to stand out among a sea of applicants. so i increased my exposure to opportunities by:
writing blog posts
signing up on a freelancing platform gun.io
tweeting more
creating a portfolio site
setting up my remoteok.io profile
learning web3
letting my friends know i'm looking for a job
success!! 🚀 i got several job offers through this method - WITHOUT some crazy interview process and definitely NO tech exams. it unintentionally filtered out companies that weren't a good fit for me anyway. couldn't have done it without all the help i got!
thanks steve for all the (tough) feedback + believing in me
jamie for being my crypto school buddy and sending me all the job postings
luca for all the moral support and constantly reminding me to not take life so seriously
jovian for teaching me this concept of increasing my surface area for luck. what an eye opener!!!
pieter because i did end up landing a gig through my remoteok profile
DK for attempting to learn crypto with me. didn't stick with us but gotta pat ourselves on the back for the effort!
and twitter peeps i follow for lifestyle / work-life balance / nomad life inspo @p_millerd @Leandro8209 beyond the instagram pictures
note to self
while it all turned out great, it's never a good idea to self isolate and overwork. mental health is important too 🙃
current life update
i am the happiest i've ever been ✨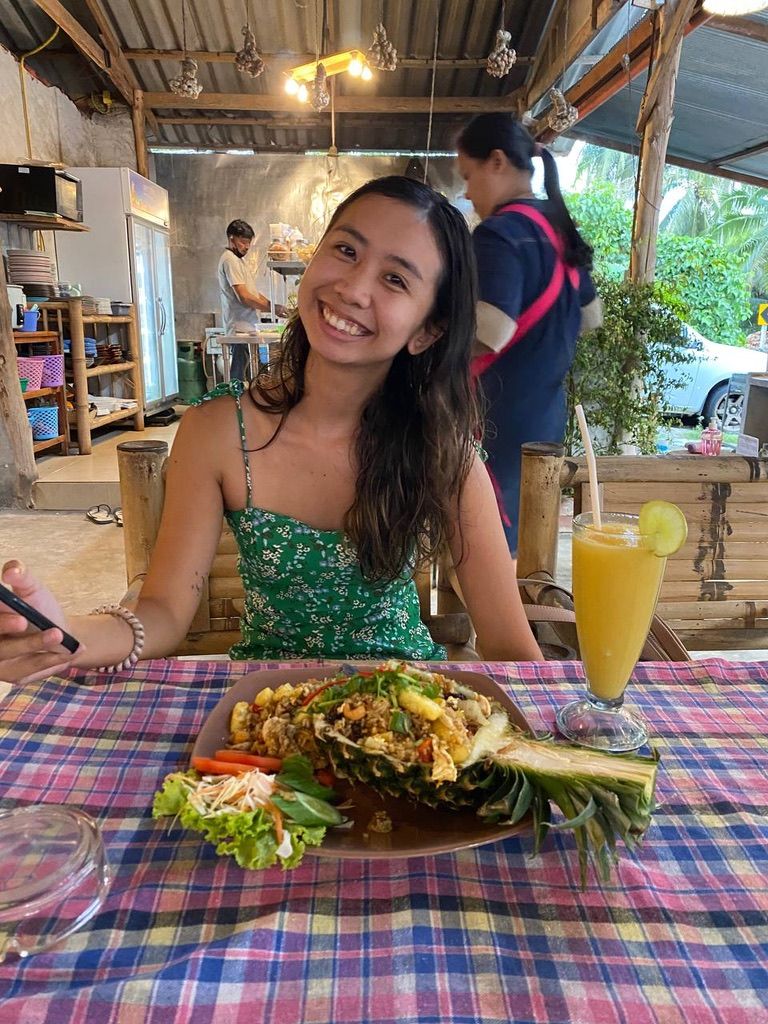 everything fell into place. career + lifestyle + relationship. i get to wake up whenever i want, work when i want, eat amazing food every day, be surrounded by beautiful nature views, and best of all - share all of this with an awesome person 💕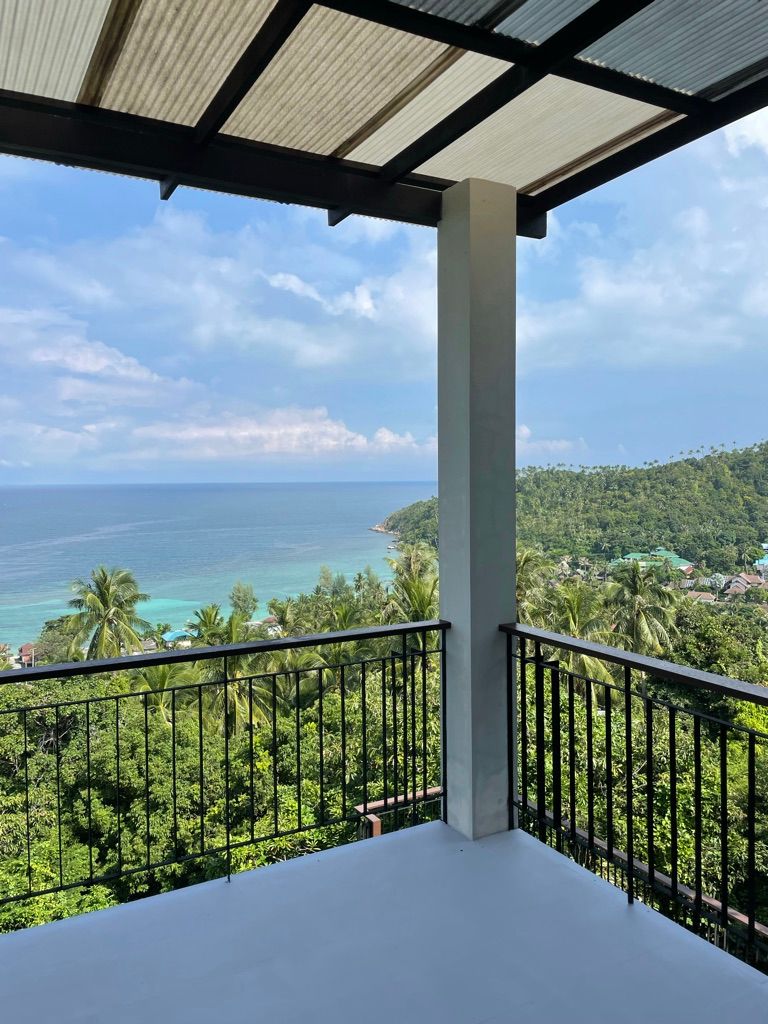 tbh, despite all the good things in life, i'm still mentally unstable 🤣 but the trend is going up as i build my dream life! 😍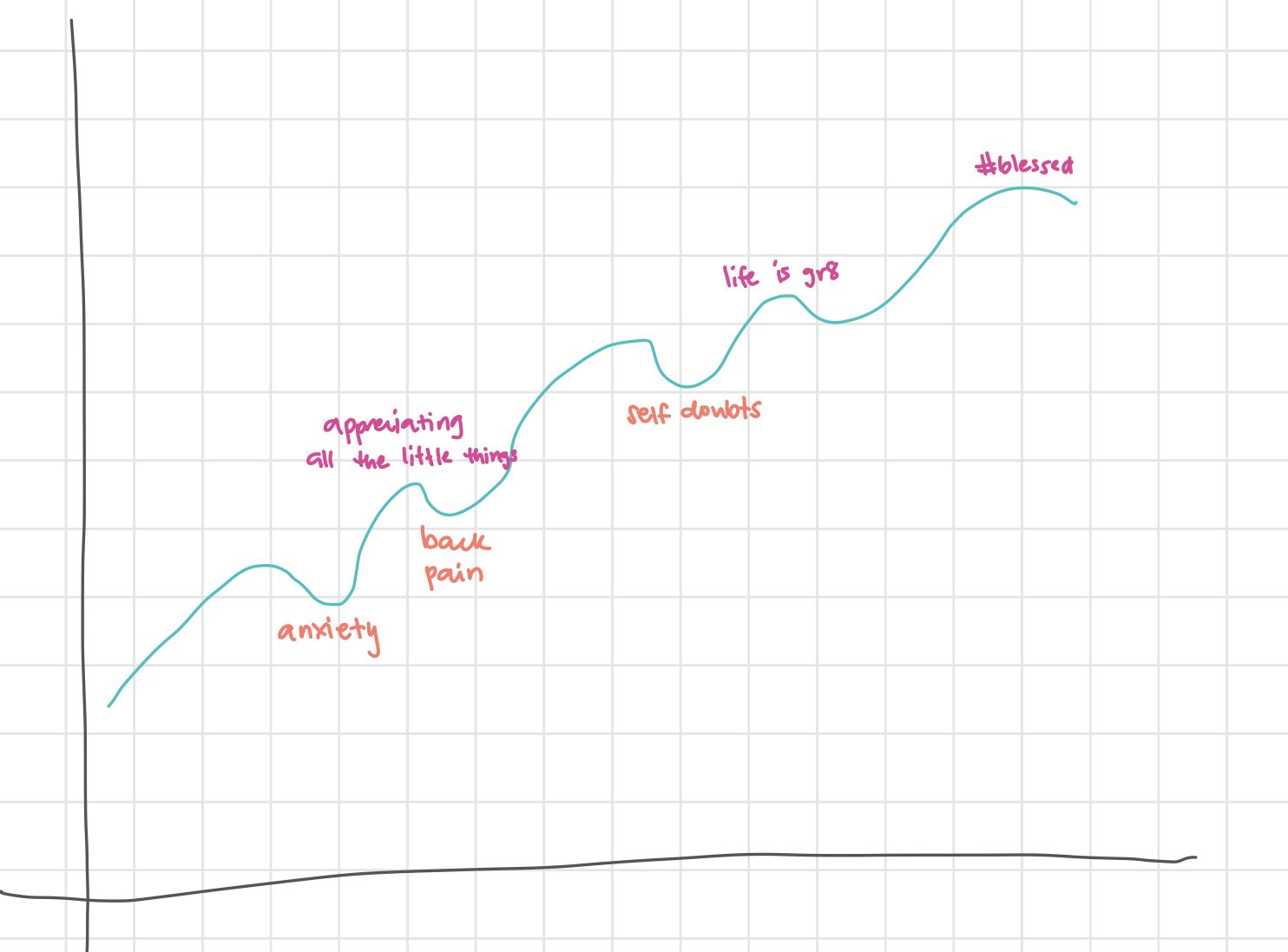 2022 resolutions
health first, career second
i always put my career (and education) first, everything else second including my family and my health. it kinda made sense during the time in my life when i had so little. to this day, i still think of that time i had to spend in small apartments with no AC, while trying to be an overachiever at school/work. it was traumatizing, and til now i continue to achieve that next goal. but that never ends. there's always going to be something better. what's the point, when i'm already at a more-than-ok place? there's nothing wrong with self-improvement, but mine has been coming from a place of fear - the fear of becoming that hopeless person who woke up every day not knowing if things were ever gonna get better for her. i'm not doing that anymore.
this year, im putting my health first - so i can feel better and enjoy life more. no more back pain and less mental breakdowns lol. after all, money is just a tool and not the end goal.
more free time
this also aligns with my first resolution of putting my health first. naturally, having more free time means having more time to pursue creative hobbies (good for mental health) and fitness hobbies (good for physical health). i think putting my career second will eventually be better for my career in the long run anyway.
in order to get here, i think it means working < 5 days a week and maybe less $ in the short term, but that's okay, because now is the time to optimize on other areas of my life.
i'm looking forward to...
being bored
not being in a hurry
self exploration
full weekends
feeling better inside and out
here's to a happier and healthier me in 2022!!